What is a Verb
A verb is a word that describes an action, an occurrence or a state of being. The action expressed can be mental or physical.
The basic form of a verb is called "the infinitive".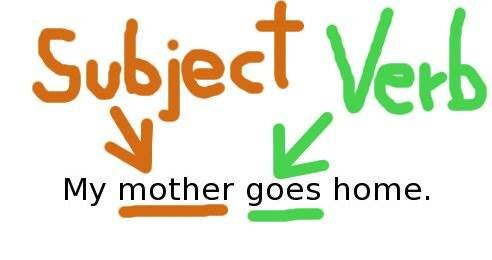 What is a Verb - Examples
Physical Action
I went to the shop yesterday.
The boss goes to the office.
She buys milk for the baby.
The nurse talks to the parents.
I sell it.
Mental Action
I think so.
The guru meditates a lot.
He contemplates his future plans.

State of Being
I am tired.
She likes it.
The tiger is dangerous.
I will be there.
Verbs are absolutely necessary to make a sentence.
Verbs have the tenses: present, past, and future.
You have to learn the Infinitive, the Simple Past and the Past Participle of each verb to be able to communicate correctly. See below
| | | |
| --- | --- | --- |
| Infinitive | Simple Past | Past Participle |
| | | |
| be | was,were | been |
| go | went | gone |
| shut | shut | shut |
| sleep | slept | slept |
| take | took | taken |
There are regular and irregular verbs. To learn irregular verbs like these above requires a lot of memorizing.
What a Verb Is, and What Verbs Aren't.
Go from - What is a Verb - to - Home
Privacy Policy
About Me/Disclosure
Contact
Disclaimer
Copyright © EnglishOkay.com